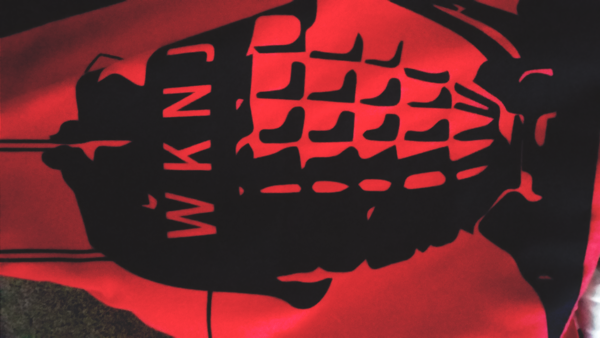 WKNJ grenade tee - men's and women's styles - organic and sustainable
New artwork design featuring the WKNJ periodic table logo on top quality organic cotton tees by Earth Positive
Men's and women's (fitted) styles.
Last few left.
Artwork featuring the WKNJ periodic table logo. Top quality organic cotton tees by Earth Positive, made with 100% renewable energy. Professionally screen-printed with water-based inks, so the ink soaks into the cotton and gives the tee a smoother feel. This really will be your new favourite shirt!
About Earth Positive:
EarthPositive™ is a green revolution in promotional apparel: Climate Neutral Clothing.
Organic and ethically made, but crucially, manufactured solely using sustainable energy generated from wind and solar power, EarthPositive® is a practical and immediate solution for business and fashion to face their biggest challenge and take immediate action to combat climate change.
EarthPositive® apparel is made to demonstrate the highest possible environmental, social and ethical standards, in one of the world's most environmentally damaging industries, and to provide the music, fashion and promotional garment industries with a familiar product with which to promote awareness and take action on climate change.
A T-shirt with a positive social, and a minimum environmental footprint.
The development project for EarthPositive® apparel has taken two years to complete; it is designed to provide the clothing industry with a blueprint for ethical and sustainable production.
Organic Cotton + Ethically Traded + Carbon Neutral manufacturing = 100% Sustainable = 100% EarthPositive®