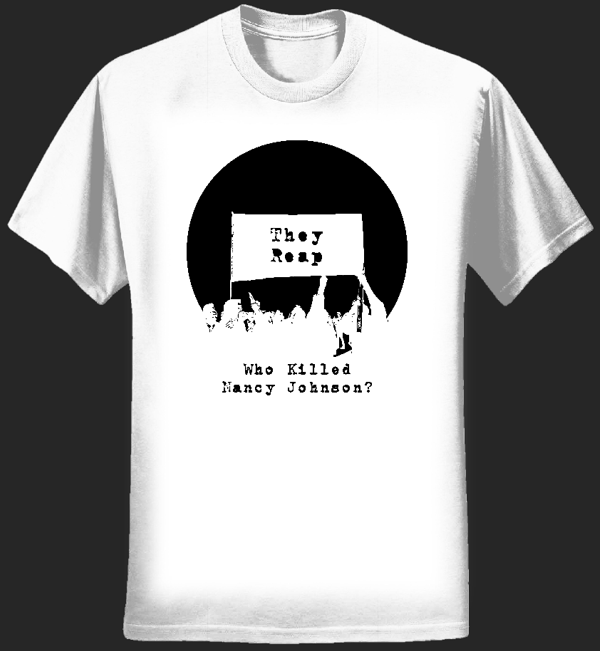 They Reap T-shirt - women's style 1, white
All profits go to support efforts to #EndHomelessness
We released a single on the 21st September 2018: They Reap. All profits raised by that and by the sale of related merch will be donated to Crisis as part of the Musicians Against Homelessness campaign.
Elsewhere in this shop you can buy a limited edition run of screen-printed versions of the album art on a choice of black or red unisex t-shirts and women's tops. While stocks last!
Or stay here. What you get here is a direct-to-garment print in black on a white shirt. It'll be on sale even when the other shirts run out, as it's printed for you on demand.