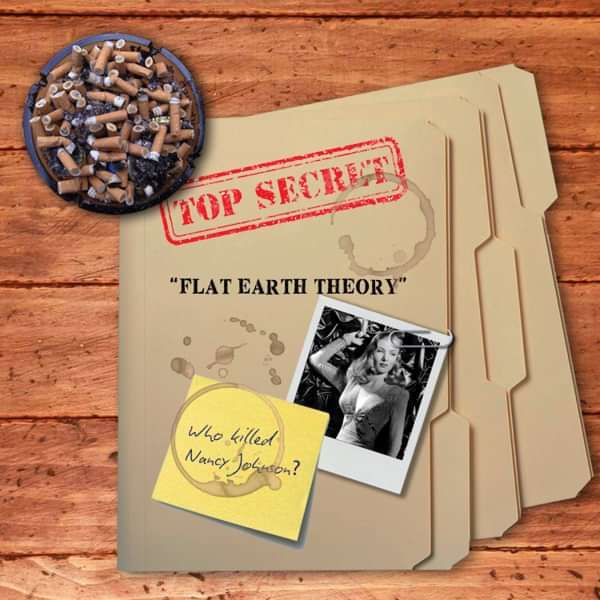 Flat Earth Theory EP
Who Killed Nancy Johnson?'s second EP, released 16th February 2018
Pay what you want ($0.67 minimum)
Full EP available to download from the WKNJ Bandcamp site.
"In breaks in recording we were talking about conspiracy groups on Facebook that argue that the earth is flat. A lot of the songs are about how ideas, theories, beliefs, what's inside, interact with reality, so the name kind of fit. The lyrics of Dark Horse were tweaked deliberately to get the phrase in.
"All four songs have become key parts of our live set. Strip is usually our opener and Dark Horse the finale, so the running order makes this a bit like a mini-gig. The production keeps a live, raw feel as well, with the guitar pumped up and in your face. We feel this is a much closer representation of what we're like in the flesh than our last release."
Recorded November and December 2017 by Al Heslop at Creative Control Studios, Bracknell, Berkshire. Mixed by Al Heslop. Mastered by Al Heslop except Dark Horse, mastered by Pete Maher. Released 2018 by Skin Slip Records. Album art by Marcus Newman.