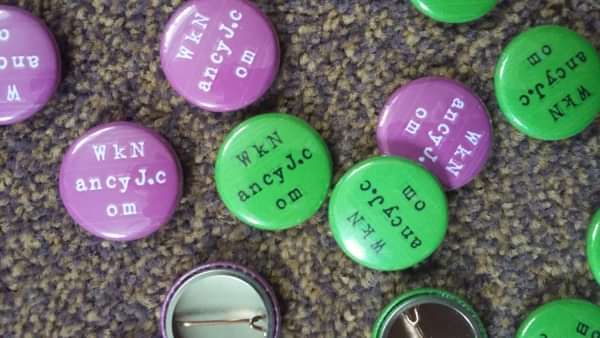 25 mm www badge PINK or GREEN
A badge with our web URL printed black on green or white on pink. 25 mm.
It's another badge. It's got "WkNancyJ.com" printed on it, either white on dark scar pink, or black on bilious green. 25 mm across. Standard pin fixing on the back.
Embrace the band at a gig (no tongues) and we might give you one for nothing, to keep for your very own. Or keep your distance and send some money plus a bit more for post and packing. Or take the middle road and hand over 50p at a gig - at arm's length - and keep your embraces and your postage money to use elsewhere at your discretion.