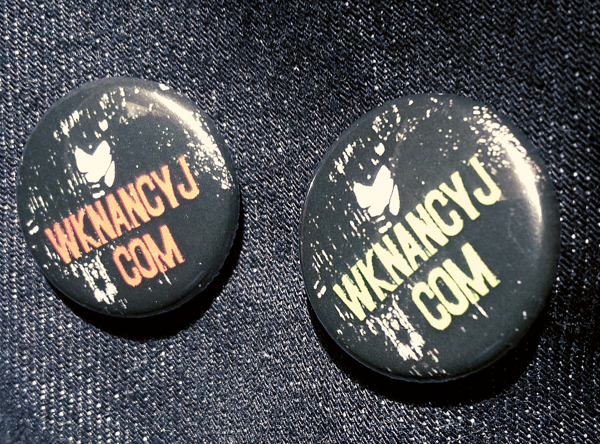 25 mm angel badge GREEN or RED
A badge. Printed in green or red on a black background. 25 mm.
The badge shows a a detail from the cover of WKNJ's 2018 "Eponymous" CD album, with the web site address in either GREEN or RED. Tasty, stylish and good enough to eat - and that's just the drummer.
It's 25 mm across.
You can buy one for very little and pay at least twice that for postage. Or you can come to a gig in your underwear, dance, drink, chat up the band and play your cards right and you might get one for nothing. While stocks last of course. After that, forget about it.