Runnin' Blue presents:
Janus Stark and guests
Janus Stark + Who Killed Nancy Johnson? + The Nosedivers
Buy Tickets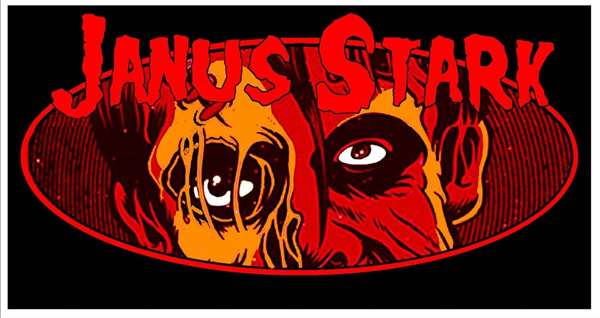 Runnin' Blue promotions proudly present:
Janus Stark
Janus Stark are the experimental punk rock band, formed and fronted by Gizz Butt, The Prodigy's live guitarist and former member of English Dogs. Their debut album, 'Great Adventure Cigar', originally released on Earache Records in 1998, was an underground classic filled with Beatles-esque melodic sensibilities, metallic guitar riffs and thrash metal crunch, HUGE explosive spiky punk riffs, and epic singalong choruses, winning them fans such as Kerrang Magazine and Foo Fighters (who Gizz guested with live). In 2002 Janus Stark split up, BUT now they are back with a new album due and the incredible lead single, 'Shuffle the pack'.
Who Killed Nancy Johnson?
​​​Reading-based Who Killed Nancy Johnson? are a high-energy ​original punk/post-punk band with a growing reputation as an incendiary live act. "It's really worth getting to see these guys" - Punkarolla.
Formed in 2015, WKNJ started gigging in 2016 and have released a fistful of EPs, albums and singles. There is no better time to catch these guys live, they are on fire!
The Nosedivers
TThe late 90's saw The Nosedivers playing their explosive, loud, fast, spiky, singalong, punk and roll rock show up and down the UK supporting the likes of Groop Dogdrill, A, Rachel Stamp, King Prawn, Goldblade and The Vibrators. They kicked a lot of ass, blew a lot of minds, eardrums and amps, and then unceremoniously imploded.
20 years later and the original line up is back for a handful of reunion shows and a highly anticipated EP release, with songs old and new. This is likely to be the only London show. Catch them while you can.
This absolute banger of a show will take place in the historic basement venue of legendary punk hang out, The Hope And Anchor, on Upper Street in Islington, London on Thursday October 24th 2019.
The capacity of this venue is very limited so we would advise advanced purchase so as not to miss out!
The Hope and Anchor is a 2 minute walk to the underground station: Highbury & Islington on the Victoria Line > Bus routes: Day: 4, 19, 30, 43, 153, 393 > 24 hours: 19, 43, 271 & 277
Line Up
Janus Stark
WHO KILLED NANCY JOHNSON? are a​ ​​​Reading-based high-energy ​punk/post-punk band with a growing reputation as an incendiary live act.
"It's really worth getting to see these guys" - Punkarolla
Influences include The Ruts, Wire, Magazine, Black Flag, Fugazi, Killing Joke.
"Powerful yet melodic... this lot would be well received up Blackpool on the Rebellion line up" - Lights Go Out
The songs - apart from one cover that pops up in the live set from time to time - are original.
"A brilliant band... full of energy... a really cool post-punk feel" - New Music Saturday
Formed in Reading (UK) in 2015 from the embers of punk/pop band Nancy Johnson, the change of name mirrored a development from the frat-boy approach of Nancy Johnson to a more edgy and aggressive sound.
"A style that is quite unique... pour out a huge amount of energy... if you get the chance, go see 'em" - Plasma Music TV
Since 2016 the band has gigged at multiple venues in Reading, Basingstoke, Oxford, Guildford, High Wycombe, Kingston, London, Brighton, Chatham, Southampton, St Albans, Colchester and Cirencester, releasing their first EP, Cops and Robbers, in January 2017.
"Spiked with amphetamines... a band that embraces punk's origins as well as influences from the last four decades" - thePUNKsite
In late 2017 WKNJ made their first visit outside the UK with a couple of dates in Milan, and played a set for BBC Introducing LIVE.
"Quality stuff" - IssuePunkZine
In 2018 they toured France, released their second EP, Flat Earth Theory, followed by an eponymous full-length CD-only album that collects all their recorded work so far, including remixes and material not released elsewhere.
"Well worth checking out" - 4.52am
Most recently (September 2018) they released a single, They Reap, for Musicians Against Homelessness, followed by the They Reap Sessions EP in February 2019. A vinyl release via Sounds of the Suburbs is incoming later in the year.
"Jaw-droppingly good... more hooks than a deep sea fishing line" - Scene Sussex
Who Killed Nancy Johnson are Stefan BALL - vocals ; Dawid BYCHOWSKI - bass; Pete MOULTON - guitar; Mark WREN - drums. The question mark is optional.
"Bloody good... shades of Killing Joke" - RG New Music
View Profile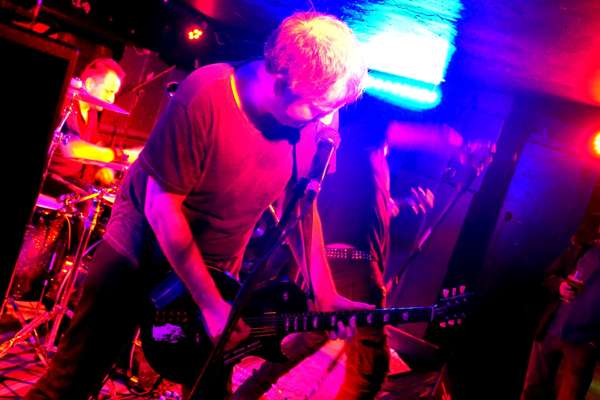 The Nosedivers