AD Roots presents:
AD Roots Live Music
Who Killed Nancy Johnson? + Handstand Parade + Juliet and the Raging Romeos
Buy Tickets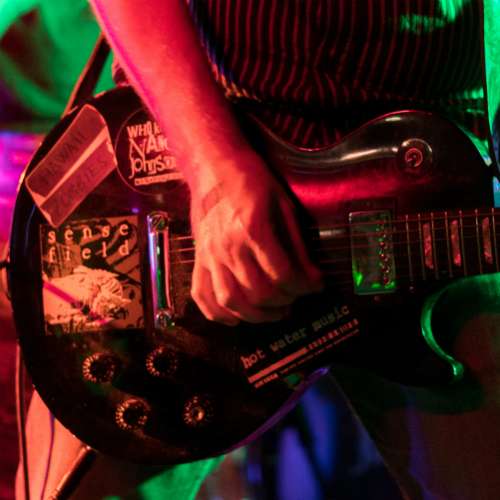 The After Dark - Reading's Best Kept Secret for live music - presents three of the best bands to emerge from the town in the last few years. In alphabetical order:
Handstand Parade
www.facebook.com/handstandparade/videos/2477853655565663 Handstand Parade are an Alt/Indie band whose influences range from The Smiths and Joy Division to Nile Rogers. Debut EP "Mourning Youth" led to multiple BBC Introducing interviews and plays, and slots at BBC events. Air time on Radio X and BBC Radio 6 followed, and the band have been booked onto multiple major festivals in 2019.
Juliet and the Raging Romeos
Fresh, sizzling new wave and garage punk. Oxford's Nightshift said: "It's singer Juliet, though, who gives the band their character, an alternately strident and sultry siren who, on demo opener Good Girl' reminds us of MIA and Penetration's Pauline Murray in equal measures. By the time they hitVenus', she's upped the tension enough to recall Hazel O'Connor as her band chugs with a meaty sense of pop-friendly punk purpose behind her. Probably not statue-kicking, barricade-manning musical fury, but the sort of thing you can imagine the late, great John Peel having in session."
Who Killed Nancy Johnson?
www.facebook.com/WhoKilledNancyJohnson/videos/1047028408789732 Since their first gigs in 2016 WKNJ have developed into one of the most ferocious live acts in the country, with a barrier-smashing approach to performance that has already seen them make forays into Europe. The songs draw on early punk and post-punk bands like Wire and Dead Kennedys, all the way to current acts like No Problem and Idles. 2019 will see their first vinyl release, 50+ gigs across the country and the recording of a new album. "Jaw-droppingly good" - Scene Sussex. "Grade A punk rock ecstasy" - Spirit Level.
Running order? - Get there early, you won't miss anything.
Entry is £4 online / £6 on the door. After the event, all guests obtain free entry to our Club Night 11pm - 2.30am.
Doubles £5 / Singles £4 / Cans £3.50 / Shots £2
The After Dark Club 112 London Street Reading RG1 4SJ
0118 957 6847
Line Up
WHO KILLED NANCY JOHNSON? are a​ ​​​Reading-based high-energy ​punk/post-punk band with a growing reputation as an incendiary live act.
"It's really worth getting to see these guys" - Punkarolla
Influences include The Ruts, Wire, Magazine, Black Flag, Fugazi, Killing Joke.
"Powerful yet melodic... this lot would be well received up Blackpool on the Rebellion line up" - Lights Go Out
The songs - apart from one cover that pops up in the live set from time to time - are original.
"A brilliant band... full of energy... a really cool post-punk feel" - New Music Saturday
Formed in Reading (UK) in 2015 from the embers of punk/pop band Nancy Johnson, the change of name mirrored a development from the frat-boy approach of Nancy Johnson to a more edgy and aggressive sound.
"A style that is quite unique... pour out a huge amount of energy... if you get the chance, go see 'em" - Plasma Music TV
Since 2016 the band has gigged at multiple venues in Reading, Basingstoke, Oxford, Guildford, High Wycombe, Kingston, London, Brighton, Chatham, Southampton, St Albans, Colchester and Cirencester, releasing their first EP, Cops and Robbers, in January 2017.
"Spiked with amphetamines... a band that embraces punk's origins as well as influences from the last four decades" - thePUNKsite
In late 2017 WKNJ made their first visit outside the UK with a couple of dates in Milan, and played a set for BBC Introducing LIVE.
"Quality stuff" - IssuePunkZine
In 2018 they toured France, released their second EP, Flat Earth Theory, followed by an eponymous full-length CD-only album that collects all their recorded work so far, including remixes and material not released elsewhere.
"Well worth checking out" - 4.52am
Most recently (September 2018) they released a single, They Reap, for Musicians Against Homelessness. A vinyl release via Sounds of the Suburbs is incoming late 2018/early 2019.
"Jaw-droppingly good... more hooks than a deep sea fishing line" - Scene Sussex
Who Killed Nancy Johnson are Stefan BALL - vocals; Pete MOULTON - guitar; Mark WREN - drums; Julien BRUINAUD - bass. The question mark is optional.
"Bloody good... shades of Killing Joke" - RG New Music
View Profile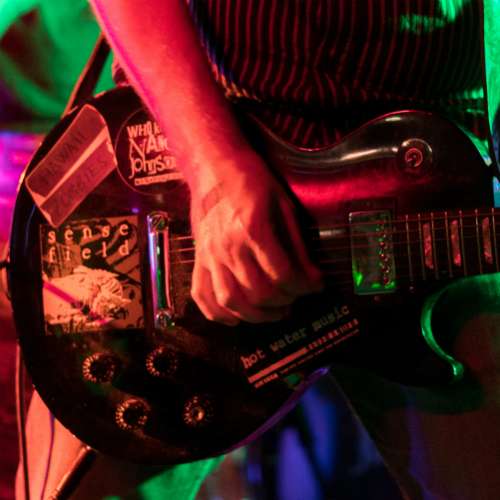 You get a group of mates, the same school, the same town. You give them some instruments, you give them a dream, you get handstand parade. We're growing everyday and with every step we take our dreams are turning into our realities Thank you so much for everything This is impossible without you More love handstandparade
View Profile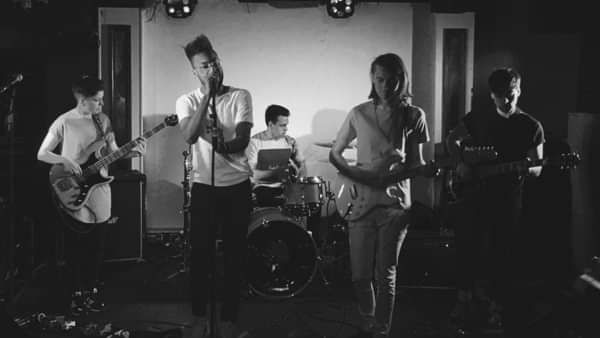 Juliet and the Raging Romeos